Not Ready To Have A Baby?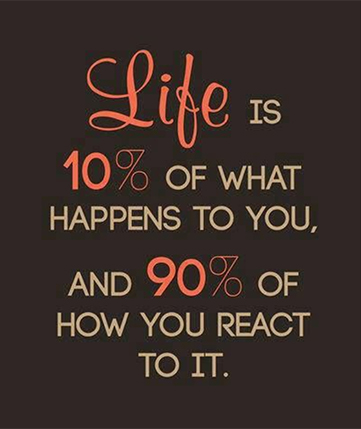 If you're not ready for a baby, then you need to know what your options are...
...and we will be happy to go over them with you, one by one, answering all of your questions, until you find the option you think is best.
But there is no huge rush. People will tell you that there is, but waiting a couple of days in order to get some questions answered, won't make a difference. There's time and you need to take it because this is big and serious decision. And no one else should be making it for you.
Do you know what the #1 reason women give for choosing to have an abortion in Minnesota? Because someone in their life was pushing them to do it. Does that seem like a good reason to do anything, especially when it's involving your body, your health, and your future?
Make sure to write down the questions that are rolling through your head. Let's look at them, one by one, and see what is the reason you are choosing this. Because if it's just because someone else tells you it's a good idea, then you haven't thought everything through.
Are you choosing NOT to have a baby because you are want to finish high school or college? We have helped women with babies do both of those things.
Do you think you won't be able to afford a baby? Let's look at your budget and see, and if it's true, then what do you think about adoption as an option? Go over to our page called Adoption Options and get answers to your questions about it. Adoption is the least selfish and the most loving choice that thousands of women choose gratefully every year.
Has someone told you that you are throwing your life away if you choose to have this child?
How do they know what the future holds? This child will add amazing moments and joy to your life. And this child is already your child regardless, but if you can't see yourself parenting him, then give another family the blessing of your baby.
Maybe you feel all alone and feel like you won't have any help raising this baby?
Sure, if you choose to raise the child, there will be times that are overwhelming, whether you are alone or not. But you are not alone and we will do whatever we can to not only teach you and guide you and walk you through it, we will help you create a support system that will be there for you too.
If you were told that there's a very good chance that this fetus has a birth defect, or a disability, or some other problem with her, maybe that is scaring you?
No one wants to hear that their baby will struggle and it is very intimidating to think ahead, but if you go forward with this pregnancy, one of two things will happen: one, the prediction by the doctor could be wrong and there might not be a defect (which has happened many, many times. In some cases, depending on the method, false positives for fetal abnormalities are as high as 50%), or two, the child will have a defect and you two will work through it together, day by day, moment by moment, like every other surprise that life throws at us.
We have a brochure in our office full of testimonies of families that are so glad for the hour or days that they had with their children. No matter how short our time with our kids, they will bless us.
But take a moment, and check out this amazing man who doesn't care that he was born with no arms and no legs! He's so glad to be alive! (and so are his wife and kids):
Learn more about Nick Vujicic
And the one thing we want to be sure you know is that if you are talking to any professionals about abortion, they should be telling you all of the risks associated with this medical procedure, as you would expect to have the right and the need to know before you would agree to ANY medical procedure.
IF they don't, or if you want to get a second opinion, we will make sure to find you a doctor that will tell you what you can expect.
The Woman's Right to Know Act, enacted in 2004, but recently struck down in 2022, used to require by law that every patient considering an abortion must receive information about medical risks of both abortions and pregnancies, medical and other public assistance available for your pregnancy, and information about fetal development and when fetuses start feeling pain....and you had to be given this info at least 24 hours prior to an abortion procedure so that you had time to think about it. Now, without this law in place, women run the risk of not only rushing into an important decision, but not being fully educated about the pros and cons of each choice, and not being told of their options. There are options. Multiple options. Not just one. An abortion is a medical procedure that carries various risks with it, as does pregnancy, but if you have not had these risks explained to you in detail, then find someone who will take the time to help you make an educated decision. Your health is worth asking questions about. We will find you a doctor who will answer all of your questions. We want you to be safe. We want you to be in charge. And the only way to do both those things is to get the answers to your questions. We will not use scare tactics or graphic photos, and we do not rush you into any decision. This is your decision, and we acknowledge that. We just want it to be an educated decision and one where you get what you want and what you expect. Any medical facility should be giving you time and options. If they are not or they are not willing to take the time to explain themselves, go somewhere else; somewhere where your concerns are their concerns. You will find that at Life Connections. We care about you as a woman. Please call or stop in.
Because abortion can be very hard on your body, it can have some very serious and long-lasting side effects, as does pregnancy. These need to not be ignored. According to the Mayo Clinic's website: "Having a medical abortion is a major decision with emotional and psychological consequences. If you're considering this procedure, make sure you understand what it entails, side effects, possible risks, complications and alternatives."
The one effect that more women suffer from silently but is talked about the least is PAS, or Post-Abortion Syndrome. It's a form of PTSD. Just like not all soldiers have obvious signs of PTSD, not all women who have had an abortion will notice PAS, but some women are being affected emotionally by an abortion that was promised to "make everything go away."
This is what the National Library of Medicine, National Center for Biotechnology Information federal government website says:
Published Oct 2018 - https://www.ncbi.nlm.nih.gov/pmc/articles/PMC6207970/
"The abortion and mental health controversy is driven by two different perspectives regarding how best to interpret accepted facts. When interpreting the data, abortion and mental health proponents are inclined to emphasize risks associated with abortion, whereas abortion and mental health minimalists emphasize pre-existing risk factors as the primary explanation for the correlations with more negative outcomes.
Still, both sides agree that (a) abortion is consistently associated with elevated rates of mental illness compared to women without a history of abortion; (b) the abortion experience directly contributes to mental health problems for at least some women; (c) there are risk factors, such as pre-existing mental illness, that identify women at greatest risk of mental health problems after an abortion; and (d) it is impossible to conduct research in this field in a manner that can definitively identify the extent to which any mental illnesses following abortion can be reliably attributed to abortion in and of itself. The areas of disagreement, which are more nuanced, are addressed at length.
Citation: Reardon DC. The abortion and mental health controversy:
A comprehensive literature review of common ground agreements, disagreements, actionable recommendations, and research opportunities. SAGE Open Med. 2018 Oct 29;6:2050312118807624. doi: 10.1177/2050312118807624. PMID: 30397472; PMCID: PMC6207970."
If you do choose abortion, we want you to know that we will still love you, hug you, and help you anyway we can... because we are at our core Pro-Woman. That is what we are all about. That is why we exist...to support you.
If you feel the need, we can work together to find you a professional licensed counselor that you can talk to.
There are also these online options:
https://www.abortionchangesyou.com/
https://conquerorsafterabortion.org/
https://www.usccb.org/topics/project-rachel-ministry
The link below can help you see what your rights are as a pregnant person, whether it's in high school, the workplace, medical care, or for housing. In most cases, you cannot be harassed or dismissed just because you are pregnant.
We'll get you legal help.
Know your rights.